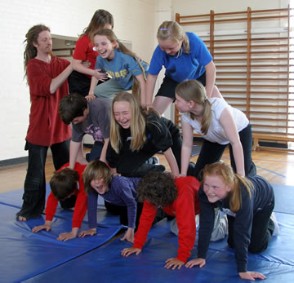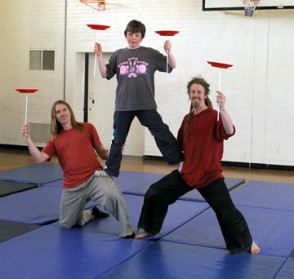 Trickswap Circus is based in Brighton, Sussex and provides high quality circus skills tuition and performances to children and adults across the UK.

Drawing on a decade of experience 'in the field' and a wide range of talented tutors and performers Trickswap always go beyond expectations and enter new realms of excitement and entertainment!

Trickswap maintains a highly organised and professional attitude toward all aspects of circus performance and tuition from tantalising tightrope antics to daring displays of dancing pyrotechnics Trickswap always supply a safe spectacular circus.
Phone: 07855215122

Email: trickswap@hotmail.co.uk
Formerly Trading under:
Trickswop.co.uk
The Trickswop@yahoo.co.uk email address will automatically forward to the new address.

Trickswap Trickswop Trickswop.co.uk Trickswap.co.uk
Circus Skills Brighton Sussex South East Uk
Trickswap
Circus Skills Brighton Sussex South East Uk London Kent East Sussex West Sussex Eastbourne Hastings Worthing Chichester Horsham Crowborough Crawley Royal Tunbridge Wells Guildford Reading Portsmouth Littlehampton Lewes Petersfield Heathfield Haywards Heath Burgess Hill Midhurst East Grinstead

Poi Staff Double Staff Spinning Plates Diabolo Diablo Stilts Unicycle Tightrope Acrobalance Acrobatics Fire Show Fireshow Circus Performance Performers Tuition Youth Child Adult One To One One-to-One Training Development Corporate Activities Fun Day Festival Fete Fair Party Birthday Party Wedding Party Jugglers Dancers Experience Entertainmnet Education Business Opportunity Team Work High Quality Safe


Trickswap Trickswop Trickswop.co.uk Trickswap.co.uk
Circus Skills Brighton Sussex South East Uk
Trickswap
Circus Skills Brighton Sussex South East Uk London Kent East Sussex West Sussex Eastbourne Hastings Worthing Chichester Horsham Crowborough Crawley Royal Tunbridge Wells Guildford Reading Portsmouth Littlehampton Lewes Petersfield Heathfield Haywards Heath Burgess Hill Midhurst East Grinstead

Poi Staff Double Staff Spinning Plates Diabolo Diablo Stilts Unicycle Tightrope Acrobalance Acrobatics Fire Show Fireshow Circus Performance Performers Tuition Youth Child Adult One To One One-to-One Training Development Corporate Activities Fun Day Festival Fete Fair Party Birthday Party Wedding Party Jugglers Dancers Experience Entertainmnet Education Business Opportunity Team Work High Quality Safe


Trickswap Trickswop Trickswop.co.uk Trickswap.co.uk
Circus Skills Brighton Sussex South East Uk
Trickswap
Circus Skills Brighton Sussex South East Uk London Kent East Sussex West Sussex Eastbourne Hastings Worthing Chichester Horsham Crowborough Crawley Royal Tunbridge Wells Guildford Reading Portsmouth Littlehampton Lewes Petersfield Heathfield Haywards Heath Burgess Hill Midhurst East Grinstead

Poi Staff Double Staff Spinning Plates Diabolo Diablo Stilts Unicycle Tightrope Acrobalance Acrobatics Fire Show Fireshow Circus Performance Performers Tuition Youth Child Adult One To One One-to-One Training Development Corporate Activities Fun Day Festival Fete Fair Party Birthday Party Wedding Party Jugglers Dancers Experience Entertainmnet Education Business Opportunity Team Work High Quality Safe