Performance is at the heart of Circus, and no where is there a bigger heart than in Trickswap Circus' caring and nurturing environment, yet once on stage the dazzling drama of delightful dioramas unfold and hypnotise child and adult alike as the powerful playful pyromantics encapsulate every sense available, making an unforgettable impression upon the mind and soul.
Trickswap have a huge amount of experience and provide high quality, professional fire shows of incredible beauty and grace, with superb skill and inspiring control Trickswap performances impress audiences across the nation.
Performances are tailor made to suit your requirements so please contact us on 07855 215122 to discuss further.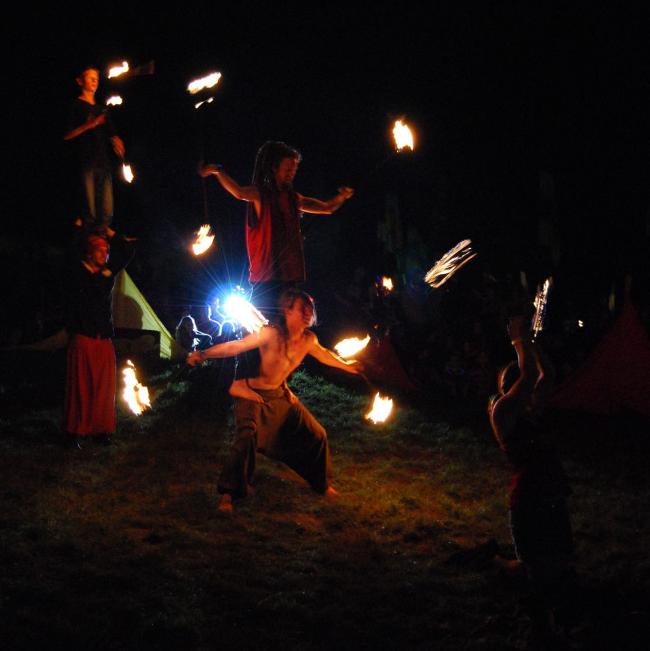 Trickswap Trickswop Trickswop.co.uk Trickswap.co.uk
Circus Skills Brighton Sussex South East Uk
Trickswap
Circus Skills Brighton Sussex South East Uk London Kent East Sussex West Sussex Eastbourne Hastings Worthing Chichester Horsham Crowborough Crawley Royal Tunbridge Wells Guildford Reading Portsmouth Littlehampton Lewes Petersfield Heathfield Haywards Heath Burgess Hill Midhurst East Grinstead

Poi Staff Double Staff Spinning Plates Diabolo Diablo Stilts Unicycle Tightrope Acrobalance Acrobatics Fire Show Fireshow Circus Performance Performers Tuition Youth Child Adult One To One One-to-One Training Development Corporate Activities Fun Day Festival Fete Fair Party Birthday Party Wedding Party Jugglers Dancers Experience Entertainmnet Education Business Opportunity Team Work High Quality Safe


Trickswap Trickswop Trickswop.co.uk Trickswap.co.uk
Circus Skills Brighton Sussex South East Uk
Trickswap
Circus Skills Brighton Sussex South East Uk London Kent East Sussex West Sussex Eastbourne Hastings Worthing Chichester Horsham Crowborough Crawley Royal Tunbridge Wells Guildford Reading Portsmouth Littlehampton Lewes Petersfield Heathfield Haywards Heath Burgess Hill Midhurst East Grinstead

Poi Staff Double Staff Spinning Plates Diabolo Diablo Stilts Unicycle Tightrope Acrobalance Acrobatics Fire Show Fireshow Circus Performance Performers Tuition Youth Child Adult One To One One-to-One Training Development Corporate Activities Fun Day Festival Fete Fair Party Birthday Party Wedding Party Jugglers Dancers Experience Entertainmnet Education Business Opportunity Team Work High Quality Safe


Trickswap Trickswop Trickswop.co.uk Trickswap.co.uk
Circus Skills Brighton Sussex South East Uk
Trickswap
Circus Skills Brighton Sussex South East Uk London Kent East Sussex West Sussex Eastbourne Hastings Worthing Chichester Horsham Crowborough Crawley Royal Tunbridge Wells Guildford Reading Portsmouth Littlehampton Lewes Petersfield Heathfield Haywards Heath Burgess Hill Midhurst East Grinstead

Poi Staff Double Staff Spinning Plates Diabolo Diablo Stilts Unicycle Tightrope Acrobalance Acrobatics Fire Show Fireshow Circus Performance Performers Tuition Youth Child Adult One To One One-to-One Training Development Corporate Activities Fun Day Festival Fete Fair Party Birthday Party Wedding Party Jugglers Dancers Experience Entertainmnet Education Business Opportunity Team Work High Quality Safe